Before i became a financial advisor and offers life insurance, I had to admit I never would have thought that a marijuana user would get approved for term life insurance coverage. After being in the business for several years and running several quotes, I quickly realized that this was not the case.
In fact, there are several insurance companies that will insure marijuana smokers.The trick is finding the ones that will be the most affordable.
High-risk individuals such as marijuana smokers, are more likely to pay higher premiums due to their extracurricular activities.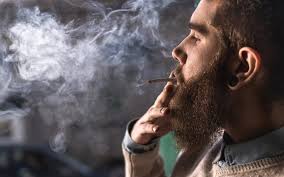 Just because someone is considered a high-risk applicant doesn't mean that you'll have to pay expensive monthly premiums that break your bank every month. There are several ways that you can secure lower rates for your protection. It's important that you understand all of the options and everything you can do to get lower rates. Life insurance can be a difficult purchase, nobody wants to think about his or her own death, but it's vital that you plan for the worst and give your family the protection that they need.
If you saw the previous post that addressed getting life insurance with a DWI, you'll see how much more one would pay.  In that post, the individual was looking for a ten year $250,000 policy and they had been cited with a DWI over four years ago.  What I didn't mention in that post was that individual also was a casual marijuana user.
Please note that if you smoke marijuana for medicinal purposes, then you will most likely be rated at a different rate.
As a recap, that individual had applied to two other life insurance companies and was declined for both.  They didn't seek the services of an independent life insurance agent and instead went with the cheapest term life rate possible.
What they didn't realize was that going with the cheapest rate, if you have a high-risk condition it is not always the best option.  In this individual's case, we were able to get him approved through Prudential for $585 per year for a ten-year term life policy.  His health class was a standard non-tobacco use with a table two rating.
This table rating wasn't strictly because of the marijuana use, but more for the DUI and the alcohol consumption coverage per week.  It's important to note that some carriers that even if you are a casual marijuana smoker will  rate you, but will do so at a preferred smoker rate to fall under if all other health conditions are in line.  It's important to know which carriers to partner with depending on what your condition is and how often it might occur.
Which Insurance Companies Will Cover Marijuana Smokers?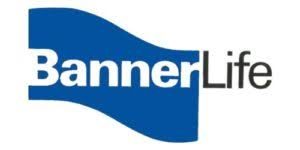 Insurance companies such as Banner, Protective, Genworth, and Transamerica are just a few of the big names that will insure marijuana smokers.   The only problem is that you will be rated Standard as a smoker.
What does that mean?   Higher premiums!
If you're just an occasional user, then you'll want to explore some other options.
Lincoln National will allow up to two times per week and rate you as a Standard non-smoker.  If you smoke more than that, expect your premium to go up.
Prudential and Minnesota Life will also rate you you as a non-smoker, but you can only smoke 2 times per month and they'll run labs on you which you must test negative for THC.
Here's an extensive look at how the various  carriers view marijuana smokers:
American General – 2X/yr not a concern, OK at PBNS; up to 2X/month SNS; more than 2X/mo possible rating and tobacco rates; medicinal use must be documented in APS w/ underlying condition for the Rx and rated for cause
Assurity—Std Smoker, up to 1X/day
Aviva—occasional MJ use, up to 8X/mo, OK in Prfd N/S classes; Rx will depend on cause
AXA—Standard Tobacco for up to 2X/week; more frequent T2; Rx daily use T2 (individual consideration for better)
Banner – admitted occ use is Std Smkr (including ingestibles); admitted daily use T B; unadmitted use T B; medicinal Std to T B, depending on frequency
Fidelity—recreational use up to 3X/mo is Std Tob; any use in past 12 mos Std Tob; Rx rated for cause
Genworth – use 8X/mo is StdSmkr; more than that would be rated, depending on frequency; >16X/mo is decline; Rx use is not recognized—rated same as non-Rx
ING – PrfdSmoker A25+, w/ use up to 8X/mo; T2 for 8-16X/mo; decline for more frequent; Rx usually T4, and only allowable w/ chronic pain, epilepsy or MS, plus rate for cause
John Hancock – Standard Smoker; Rx treated no differently and amount of use will determine rating
Lincoln Benefit—occ use is StdSmkr; medicinal MJ use considered as non-tobacco if ingested, and not smoked–must be admitted on app and documented and rated for cause– usually min T4
Lincoln National – Standard Nonsmoker up to 2X a week; Table B for 3-4X, decline for more than 4X
MetLife – 1X/week non-smoker; up to 3X/week StdSmkr; >3X.week T2 or worse; Rx is StdSmkr unless cause is rateable
Minnesota Life— occasional/recreational OK at PNS; if HOS+, then smoker T3; daily use usually a decline; Rx use generally T3
Mutual of Omaha— SNS up to weekly—and HOS reflects same; if more frequent use or HOS level indicates more frequent, then Smoker rates will apply; Rx will rate for cause, but min T4 generally
Nationwide – Standard Smoker; Rx is rate for cause, then follow SwissRe for Rx MJ
North American—Standard Tobacco; Rx use T4 and up
Principal—Standard Tobacco—recreational or medicinal, frequency plays a factor, and guideline allows up to 8-10X/mo at Std, >8X/ mo would be rated; daily Rx would more likely be rated for the impairment more so than the MJ use
Protective—Standard Tobacco; ingestibles tob rates as well
Prudential –For up to 2X/mo, and neg HOS can offer SNS+; for up to 4X/week, can offer N/S Table B (and don't have to show negative); for >4X/week they decline; Rx use is rated for cause—if no other narcotics, can go up to PBNS, depending on cause
RBC Liberty – Standard Smoker
SBLI – typically Standard Smoker to Table 3; for non-smoker consideration, use must be determined to be extremely rare—once or twice/year; Rx would be rated for cause on smoker rates
Transamerica – always Smoker rates; if rare and occasional, could be PrfdSmkr
Preferred Smoker Rates for Marijuana Smokers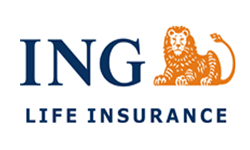 ING Reliastar is the only insurance company I know that will rate you as a Preferred Smoker if you're a daily marijuana smoker.    This is the best case scenario for any individual that is using it on a frequent basis.
If you want to get the most affordable life insurance plan as a marijuana smoker, it's important that you find the perfect company. The ones that I have listed above are only some of the thousands of different companies that you can choose from on the market. Each of them is going to look at marijuana smokers differently, which means that you could get drastically different rates depending on your situation.
The best way to ensure that you're getting the lowest insurance rates is to work with an independent insurance agent. Unlike a traditional agent, independent agents work with dozens of highly rated companies and they can bring all of the best rates directly to you.
What About Privacy?
Many felt if they disclosed that if they use marijuana for fear of getting into legal trouble.  Rest assured according to HIPAA laws, your life insurance agent is not allowed to turn you into the police.  So don't worry about being arrested if you mention to a life insurance agent or even the traveling nurse that may come to your home or office about your marijuana use.
If you're a marijuana smoker looking for affordable term life insurance, give us a call at 877-201-8878. We would love to answer any questions that you have about life insurance or about the different options. Because you never know what's going to happen tomorrow, you shouldn't wait any longer to get the life insurance protection that your family deserves. Contact one of our agents and we can connect you with the perfect insurance plan to meet your needs at an affordable rate.